General Dermatology, Aesthetic Cosmetic/Plastic Surgery Anesthesiology Herbal treatments
Phone:048-866-4112
Fax:048-866-4371
Same-day surgery (plastic surgery)
A doctor who specializes in surgical dermatology for outpatient surgeries will be present and in charge. Plastic surgery in our clinic is done with strong consideration in minimizing any potential scaring from the treatment itself so please rest assured. These surgeries are typically resections with local anesthesia applied.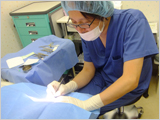 How an Outpatient Surgery looks like
We provide plastic surgeries by reservations only on Wednesday and Saturday afternoons. A doctor who specializes in plastic surgery will be on site and in charge. Local anesthesia is used in every resection. Some of the surgeries include resection for eye muscle repair, double eyelid surgery, as well as breast augmentations. Please feel free to contact us for a consultation.
Tumor concerns
Our plastic surgery is done with extra attention to minimize any potential surgical scars from being noticeable. Please feel free to consult with us if you have any of the concerns listed below.
You are concerned your moles / warts and want to remove them
You dislike or anxious with how something looks on your skin
You want to clarify your scars
About insurances outside combination medical expenses
We process the reservation fee separately from any applicable portion of the surgery covered by your insurance to ensure timely services in our clinic.
Treatment of flow
1.
Diagnosis
First, upon your dermatological examination, we will help you determine whether or not the surgery can be applicable for your conditions. If applicable, we would book your surgery time and date.
2.
Operation
Surgeries are held on Wednesdays and Saturdays and are only available by appointments

Wednesday : 4:00pm to 6:00pm
Saturday : 3:00pm to 6:00 pm

3.
Post-surgery
Disinfection
We will check the condition of skin 2 days after your surgery
4.
Stitch removal
Stitches are generally removed 1 week after. Results of the removed tissue will be explained. Any scars from the time your skin is red from the stitches would also gradually become unnoticeable over time.
5.
Daily life after
surgery

Showers are allowed a day after surgery
Strenuous exercises should be avoided until the stitches are removed.
In order to prevent any visible scaring, you may be asked to tape the wound up for about a month.
Please keep in mind
We arrange full clinic appointments for stitches and after-surgery consultations. Those who are considering plastic surgery are recommended to visit us at the clinic first.
We do not make surgery reservations by phone.
There may be a 2-week to a 1-month wait for your surgical appointment. Please consult us 1 month prior to your desired day of surgery.
Students who want to book appointments during spring, summer, or winter breaks should visit our clinic with their guardians as early as possible since the clinic is usually busier at these periods of time.
Moles
before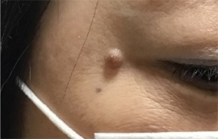 after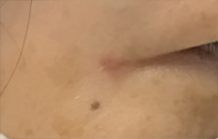 It is now in the clean impression and removed mole under the nose.
Atheroma
before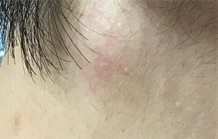 after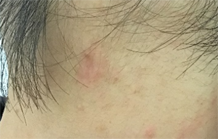 The Atheroma Bulge is removed and looks clean
Xanthoma
before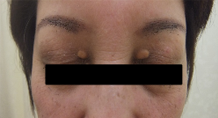 after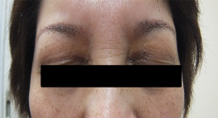 Xanthoma on the eyelids are removed and the eyes look brighter.
Soft fibroma
before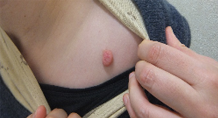 after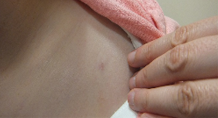 Clothing doesn't get caught on the tumor after surgery.