General Dermatology, Aesthetic Cosmetic/Plastic Surgery Anesthesiology Herbal treatments
Phone:048-866-4112
Fax:048-866-4371
General Dermatology
There are many common skin problems such as Athlete's foot, hives, itches, rashes, flying sparks, heat rashes, diaper rashes, warts, moles, blotches, ingrown nails, burns, and skin problems related to injuries. Those with are concerned with any of these skin problems are welcomed to consult with us at our general dermatology Clinic.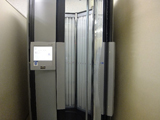 Phototherapy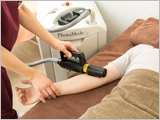 Phototherapy
We can treat intractable skin diseases in the clinic by using systemic irradiation-type narrowband UVB and VTRAC, a machine that produces excimer light. Ultraviolet light is said to be harmful to the skin but some of its wavelength is effective in treating various skin diseases. Narrowband wavelength is used when there are systemic symptoms where local symptoms such as psoriasis and palmar/plantar alopecia by VTRAC. These treatments only take a few minutes and no reservations are required. It requires one to two treatments per week. We then start to space out the treatment intervals once symptoms are alleviated and signs of improvement are seen. There are many kinds of chronic diseases such as psoriasis vulgaris, palmoplantar pustulosis, atopic dermatitis, and vitiligo. Additionally, VTRAC can also treat alopecia areata, though it is not widely covered by health insurances.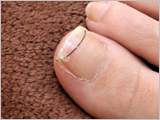 Ingrown nail treatments
There are times when toe nails painfully bites into the skin. To relieve this pain, we use wires as an orthodontic treatment to return the nail to its normal form. It takes about 20-30 minutes to shape the memory wire to the nail. It needs to be mounted on for about 6 to 12 months and replaced each month due to nail growth. There are no particular restrictions in every-day life.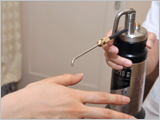 Liquid nitrogen therapy
Generally, there are various types of what is referred to as "warts". "Seborrheic keratosis" of "vulgaris" warts and warts caused by virus infection are the subjects of this treatment. We use -198 ℃ liquid nitrogen in these treatments. By spraying liquid nitrogen onto the wart, we can destroy the affected skin cells by freezing them. It typically takes 7 to 10 treatments and can take more than two or three months for a complete recovery. There are no restrictions imposed by this treatment on everyday life but there are cases where pain follows for 1 to 2 days after treatments or blood blisters at times.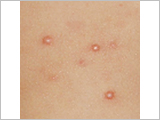 Water warts
They are officially called molluscum contagiosum. Many of them are caused by viruses, common on children with poor immune systems. Warts increase in numbers as the infection gradually spreads and they also become larger one by one. They will all naturally heal as the body fights off the virus and becomes immunes to it which usually takes about six months to a year. We can still remove them in the case of being told to remove the water warts prior to entering swimming pools or for the prevention of eczema.
We can also treat them if the appearance of these warts makes you anxious. You can use lidocaine tape (tape with embedded anesthesia) at home 2 to 3 hours prior to coming to our clinic to minimize waiting time and pain from the removal process. We don't recommend taking baths but showers instead since bleeding may occur after treatment. The best way to prevent water warts from occurring is by keeping your skin moisturized and hydrated.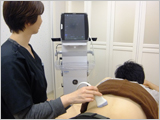 Ultrasonography
Where there are unknown substances under the surface of the skin, we use ultrasonographs to measure their size and depth. It shows things that are not visible to the naked eye and depicts an overall image of the tissue under the skin. We can determine whether there is any inflammation or the depth and size of things before surgery for an even safer operation. It only takes a few minutes and there is no pain or downtime at all. Images are not only displayed on the screen but also printed for your reference.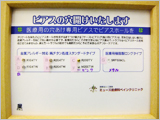 First piercings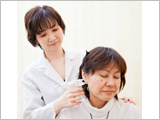 First piercings
You can choose the place where you prefer to have your piercings done. If you would like your piercings done at our hospital, you can choose from 14 different piercings and free to mark your own desired piercing location yourself. After a consultation with a doctor, we will begin the piercing procedure. We can also check the status of the skin after one week of the initial piercing. We use highly-secure pure titanium to prevent problems such as keloid and recommend leaving them on for at least half a year before removing them for the first time. We recommend piercings in medical institutions in order to prevent incorrect piercing troubles.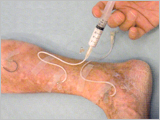 Varicose veins in the Legs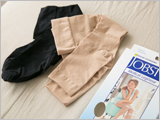 医療用弾性ストッキング
Varicose veins is a blood vessel disease in the legs. Thick blood vessels become lumpy and stand out where it looks like small blood vessels have congregated. Some symptoms include swelling of the legs (edema) and pain for those who work standing up. There are a number of treatments for this. In our clinic, we can help hide blood vessels that are standing out without any hospitalization required. A needle is used to inject curing agents in several places, which applies pressure. This is not applicable for every blood vessel. The treatments may cause some skin pigmentation but they should relieve your symptoms and relieve you of your worries. Additionally, for those who dislike injections due to algophobia, we have medically-used elastic stockings. We measure the size of your legs and order the appropriate size for you. Please wear them on a daily basis in order to prevent symptoms from getting worse. Feel free to consult about this with us during your examination.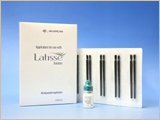 Latisse
Laisse is the world's first pharmaceutical hair tonic for eyelashes 0.03% Bimatoprost ophthalmic solution extends the hair growth of eyelashes where they become "longer", "thicker", and "darker".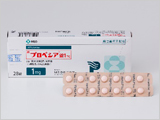 Propecia
Propecia is an oral medicine used for the treatment of AGA (male hair loss). You ingest one tablet once a day for more than 6 months. This is not covered by insurance and costs are fully paid by patients themselves. The effectiveness is indicated by the amount of hair decreasing. It is important to continue taking this oral medicine since hair would start to regress when you stop taking it. There may be side effects such as a decreased libido, or liver functions worsening. You will be asked to visit a clinic on a regular basis to check for these symptoms. Unfortunately, Popecia cannot be used by women.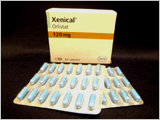 Xenical
"Xenical" is the most effective diet pill for effortlessly achieving skinnier body. Since the active ingredient "orlistat" inhibits the action of lipases (lipid-degrading digestive enzymes), lipids not degraded are absorbed in the gastrointestinal tract, such as the intestine. By consuming a tablet during or one hour after a meal, this innovative drug helps the body flush out any fat ingested in your diet. Xenical is developed by the company Roche in the United States and has been used there as an obesity treatment for its efficacy and safety. You can also take advantage of it for maintaining a healthy diet and can expect better results combining it with regular exercise.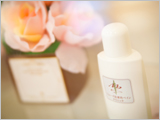 Sino-Japanese medicinal hair-growth lotion containing Minoxidil
Minoxidil directly activates the matrix cells in the hair to accelerate hair growth. This drug is also one of the main ingredients in the widely known "RiUP" products. Men who use this in conjuction with Propecia would be able to increase their hair-gain effect.
Fructus Aurantii Immaturus (dates): Promotes the blood circulation of the scalp

Swertia Japonica: prevents hair loss

Clove: enhances the metabolism of the scalp

Carrots: promotes hair growth
Take a small amount in your hands and massage it into your scalp after shampooing.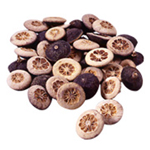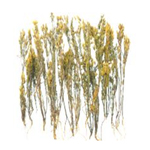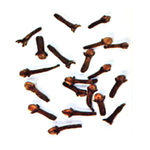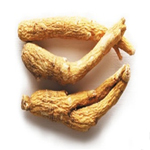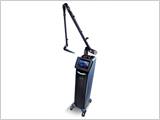 Carbon dioxide laser
We inject anesthetics to the affected area where we irradiate warts and moles with a pin-point accurate laser. Minor bleeding and pain is evident after the procedure but it gradually goes away. We would introduce you to other surgical procedures rather than laser treatment if deemed more appropriate.